Crimes Stoppers

---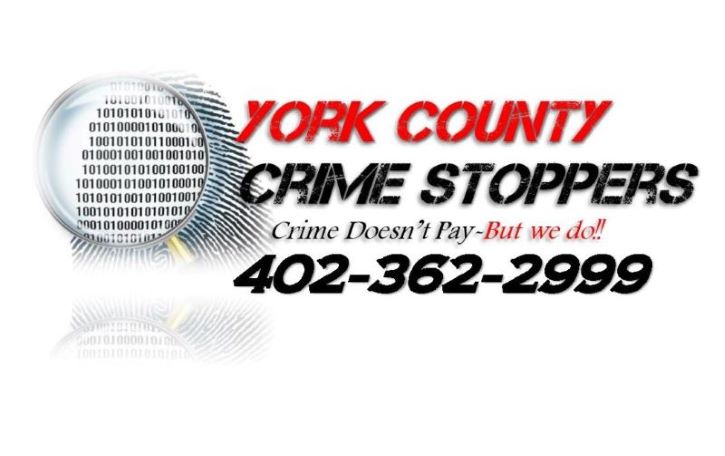 REMAIN ANONYMOUS AND RECEIVE A CASH REWARD - CALL CRIME STOPPERS 402-362-2999
History
The York County Crime Stoppers program started in March of 1984. Since that time York County Crime Stoppers has paid out over $16,000 in rewards and has been instrumental in solving 333 crimes. In addition, information received by Crime Stoppers has lead to the arrest of 199 individuals and the successful prosecution of each of these suspects.
York County Crime Stoppers is proud of the fact that it has played an important role in the recovery of $94,000 in stolen property, and illegal drugs with a street value of over $7,000.
York County Crime Stoppers added an Alcohol Party Hotline in 1994. Information received has led to the arrests of 50 juveniles and 27 adults for a variety of offenses, including minor in possession of alcohol and procuring alcohol for minors.
Crime of the Week
Cases that area law enforcement agencies are seeking information about are posted to the York County Crime Stoppers Facebook page and released through our local media partners.
Alcohol Party Hotline
To report illegal alcohol related activity call 402-362-2999. Anonymous tips to the Alcohol Party Hotline may be eligible for a cash reward!
Crime Stoppers Gives Rewards!
REMAIN ANONYMOUS AND RECEIVE A CASH REWARD - CALL CRIME STOPPERS 402-362-2999