Holthus Convention Center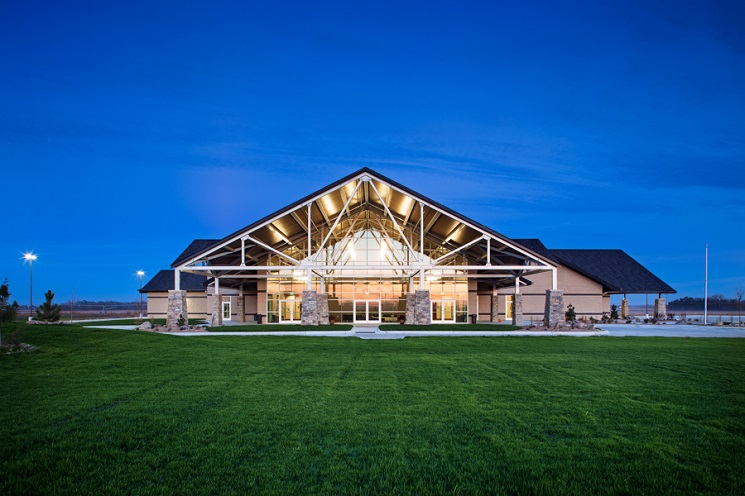 ---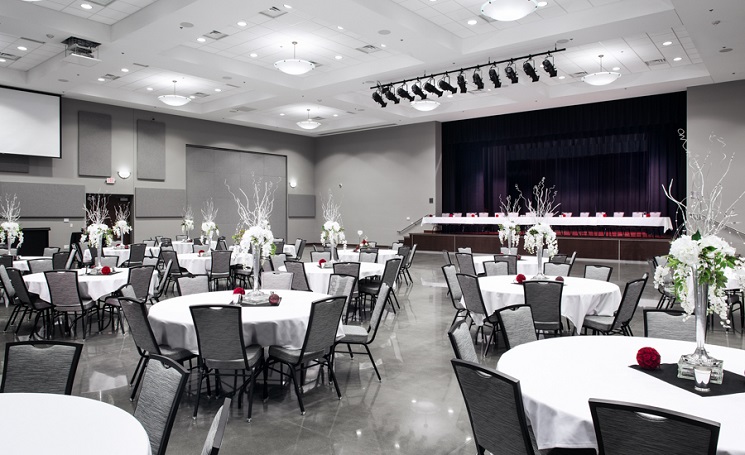 The Holthus Convention Center is the perfect venue to host your next event. With its convenient location on Highway 81, just north of the I-80 York interchange, this beautiful 40,000 square foot facility is versatile enough to meet all your needs. From weddings, meetings and banquets to trade shows and conferences, we can help you plan any event.
The Grand Ballroom is the main focal point of the venue and is sure to impress. With its built-in stage and state of the art audio/video system with retractable big screens, this room can accommodate up to 1500 guests with theatre style seating. The Grand Ballroom can also be divided into five separate rooms that can be operated independently for greater event flexibility. If you require less space, choose from one of our six additional smaller meeting rooms to meet your needs.
With numerous options for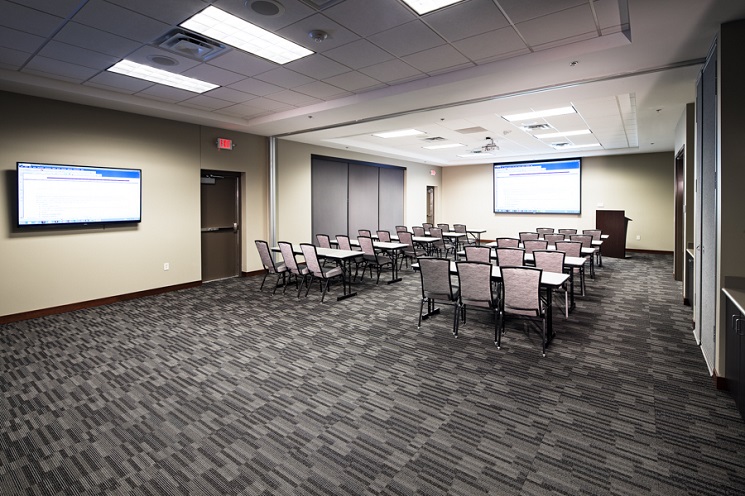 meeting space, the Holthus Convention Center will be capable of hosting numerous events at one time without the fear of interference. Two separate kitchens will allow for multiple events to be catered simultaneously, with clients having the freedom to choose a caterer of their choice.
No matter what the occasion, the Holthus Convention Center can accommodate your needs.
Visit the Convention Center's Website.
Key Features:
Located just off of the 1-80 and Highway 81 interchange
40,000 square feet of event space
Host events with up to 1500 guests (meeting style) or 800 (banquet style)
Grand Ballroom with built-in stage and dressing rooms
Eleven total ballrooms/meeting rooms to choose from
Wireless internet
Video conferencing
On-site Audio Visual Systems
700 lodging rooms within five blocks of venue
Terri Carlson
Director, Holthus Convention Center

For questions or to book an event please contact:

Terri Carlson
Director, Holthus Convention Center

Holthus Convention Center
3130 Holen Ave.
York, NE 68467

O: 402.363.2675 | M: 402.239.8771
E: tcarlson@cityofyork.net