Parks & Playgrounds

East Hill Park: 6th Street & Blackburn Ave
Address:
901 E 6th St
York, NE 68467
---

Amenities
Electrical Plug-ins
Sand Volleyball Court
Restrooms
Picnic Pavilion with Grill
Off-Street Parking
Modern Playground Equipment
Lighted Tennis Courts
Beaver Creek Park: South Blackburn to Academy
Address:
501-1199 S Lincoln Ave
York, NE 68467
---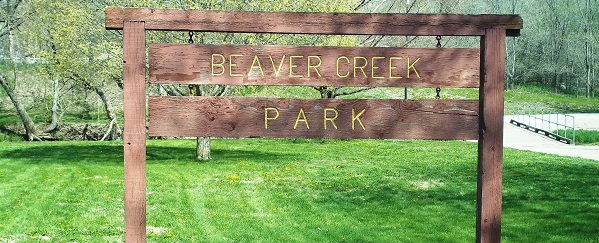 Amenities
Electronic Scoreboards
Restrooms
Baseball Field
Picnic Pavilion with Grill
Off-Street Parking
Modern Playground Equipment
Lighted Tennis Courts
Hiking and Biking Trails
Harrison Park: Academy Street
Address:
140 S Kingsley
York, NE 68467
---
Amenities
Hiking and Biking Trails
Sand Volleyball Court
Electrical Plug-ins
Restrooms
Picnic Pavilion with Grill
Parking
Modern Playground Equipment
Horseshoe Pits
Miller Park: 17th Street & Edison
Address:
1720 N East Ave
York, NE 68467
---
Amenities
Security Lighting
Electrical Plug-ins
Softball Fields
Electronic Scoreboards
Modern Playground Equipment
Off-Street Parking
Picnic Pavilion with Grill
Restrooms
Foster Park Arboretum: 2nd Street & East Ave
Address:
202 N East Ave
York, NE 68467
---
About This Location
State recognized arboretum with numerous Nebraska hearty species of trees, shrubs and flowerbeds. Vine covered arbor, walkways.
Amenities
York Dog Park
Address:
2100 N Lincoln Ave
York, NE 68467
---
About This Location
York's newest park is a fenced in area of over 2 acres for off-leash dogs.
Mincks Park
Address:
2222 E 14th St
York, NE 68467
Amenities
Restroom
Playground
Picnic Shelter
Walking Trail
Disc Golf Course
The City of York has two trail systems, Beaver Creek Trail and Mincks Park Trail. However, if you use the Trail Systems Map you will discover walk/bike ways across the City!
Information regarding the Peyton Parker Lane All-Inclusive Playground here
A Special Thanks...
Thanks to the Free Trees for Fall ReTree Planting program, an effort of the Nebraska Forest Service and the Nebraska Statewide Arboretum, City of York's Parks will be receiving 10 trees for the York Ballpark Complex to further our completion of the master tree plan and 10 trees for Beaver Creek Trail in efforts to be proactive in the fight against the Emerald Ash Borer as well as to continue to beautify our trail system.
Despite providing a wide range of social, economic and environmental benefits, most Nebraska community forests have been in steady and sometimes dramatic decline. Many challenges contribute, including extreme weather, insects, disease and lack of diversity. The Emerald Ash borer is the latest major challenge added to the list.
In an effort to stop this decline and increase community forest resilience, the Free Trees program grants up to 10 high quality trees for tree-related educational events and community celebrations promoting trees and fall planting.
In addition to simply planting more trees, the program goals include increasing appreciation and awareness of the value of community forests in Nebraska. Special emphasis is placed on species diversity and higher impact projects, especially street tree planting and projects in neighborhoods of highest need.
Free Trees for Fall ReTree Planting is supported by the Nebraska Statewide Arboretum's Trees for Nebraska Towns Initiative funded by the Nebraska Environmental Trust, and by the Nebraska Forest Service's Landscape Scale Restoration grant funded by the US Forest Service.
Earlier this year, the Complex received trees donated by the York Rotary Club, and recently purchased 10 additional trees to complete the master tree plan in just four years!